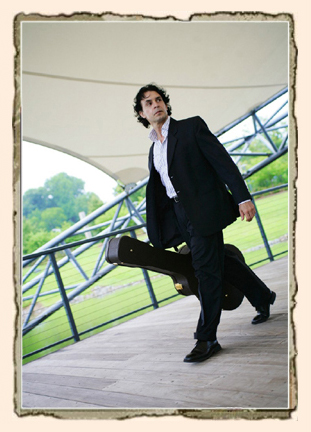 As his fingers glide with fluid precision and masterful accuracy, Colombian classical guitarist extraordinaire Aris Quiroga Nieto ensnares his listeners in a wonderful world chock full of melody & infectious vibes. Hailing from Bogota, Quiroga has spent his life learning, teaching, composing, & performing guitar, completely immersing himself into a world steeped in rich musical tradition & theory. With performances around the globe & a national presence in Spain & Colombia, he has slowly become one of the elite performers within the classical guitar circuit.

As a lifelong student of music, Quiroga has been inseparable from his instrument for decades, studying at the National University of Bogota, as well as the Conservatory of Music in Madrid, Spain. While continuing to elevate his talent and hone his skills, he tackled master classes with renowned guitarists such as Abel Carlevaro, Oscar Giglia, Michael Lorimer, and more. Through earnest devotion to his craft and blessed with an innate talent, Quiroga has turned himself into a one of the premier classical guitarists on the scene today. Despite remaining clearly focused on tradition and his classical roots, Quiroga utilizes influences from other genres such as contemporary, jazz, and world to create a more unique and captivating sound.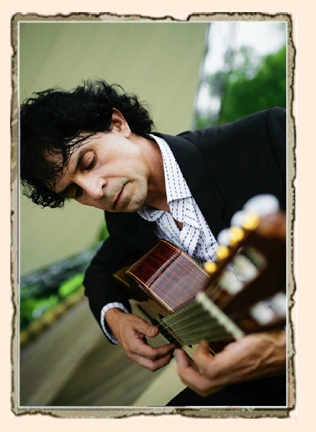 A clear veteran of the stage, the Bogota musician has over 25 years experience performing in countries from the Netherlands to Puerto Rico, including shows on national television & radio. In his native Colombia, he performed for the president with a philharmonic orchestra, as well as numerous appearances at concert halls & universities. Quiroga was also wildly popular in Spain, playing to thousands over national radio & television networks & in major cities such as Madrid, Asturias, Oviedo, & Jijon. His influence has also spread into the U.S., as he performed & taught classes in Los Angeles, along with shows throughout Florida & North Carolina.

In 2010, Quiroga released his fifth full length album, Esperanto, which features nine more tracks of soothing, inspired, & dazzling world music driven by his wonderful classical guitar melodies. Serving as the follow up to his previous collection of work, Equinoccio, he continues to delve deeper into the music, inking material which is not only skilled & thoughtful, but enjoyable & listener-friendly.

The complete set of Quiroga's albums is currently sold through CD Baby, with both physical copies & digital downloads available. MP3's & videos of his live performances are streaming on YouTube, as well as his official website!

In addition to maintaining an active career as a free lance solo guitarist, Aris collaborates with several artists comprising top-notch musicians, available for concerts, music festivals, company functions, special events, etc.

For more information, see: Esperanto